Who We Are. What we do.
Learn more about the Guy in the 419 Team and the services we can provide you.
Videos
Video content is the most watched type of content on the internet, and the amount of videos watched online is growsing daily. We know how vital videos can be to a company's brand, and we want to convey a message in a creative and impactful way.
Our goal is for your video to not only resonate with your target audience, but more importantly, cause them to take action that brings you more business.
Social Media
Connecting with your audience through social media platforms is crucial to brand awareness. However, most business owners don't have the time or have a difficult time keeping up with the latest social media trends.
Our team can take that off of your plate, posting relevant content your audience relates to, allowing them to connect with you with behind-the-scenes information, and discussing the latest events and promotions.
Live Shows
Every Wednesday at 9pm, we go live on Facebook where Pat discusses the most popular events for the upcoming week, and interviews local businesses making an impact in the 419.
Learn more about how your business can be featured on an upcoming episode!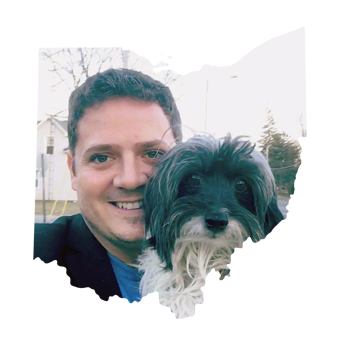 Pat McCarty
Guy in the 419
I was fired.
That's where this story begins. And as a husband and a father, it's a very scary thing to have happen. A few days later, while having lunch with my dad, he asked me what I'd like to do. What brings me joy? I told him that I like making videos. He said, "Well, do that then! Don't worry about money right now. Do something that makes you happy."​
And so I did. What began as a personal daily blog, citing my day-to-day activities, slowly grew into videos that were promoting great things that this area has to offer. I decided to make that the purpose of the videos.​
On November 5, 2016, I launched Guy in the 419 on Facebook, YouTube, Instagram, and Twitter, making videos for people that promoted what they do in this area that makes it great.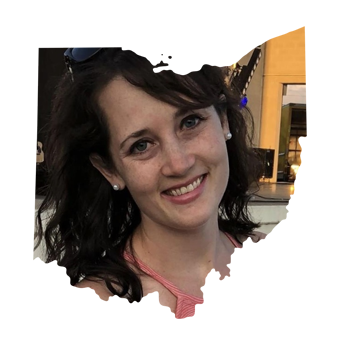 Bethanne McCarty
Director of Operations
A Sylvania native and current resident, Bethanne is passionate about the city we live in, and maintaining and improving it for future generations. As the director of operations, Bethanne handles a lot of everyday tasks including administration, communication, social media, research, and keeping Pat in line! In addition to working with her husband, Bethanne is a stay-at-home mom to the couple's four young children. Bethanne is also a car seat technician and a Girl Scout leader.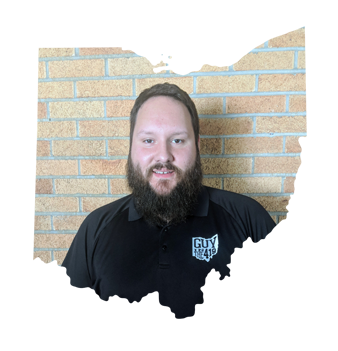 Christian Verdugo
Producer
Although not originally native to the 419, our producer Christian has made Northwest Ohio his home, with his wife Emily of 13 years and 3 children. A graduate of Genoa High School, he is now a UAW member working the line building the new Jeep Wrangler in Toledo by day and recording, producing and Live streaming music and media by night. He has built Toledo's new and only alternative media nonprofit, "A Bridge to Light." His passion is helping artists, musicians and producers connect and build meaningful platforms of expression for our communities.
Joining Pat with Guy in the 419 early in the making and always open to give his opinion he has helped to produce and build Pat's idea and vision with Guy in the 419!
1. Learn
To make the most impact, we want to learn more about what you do, who your audience is, and what message you are trying to convey. The more we know about your business, the more meaningful your message will be, and more likely your audience will take action.
2. Create
This is where the magic happens! Whether it's videos or for social media, we will create content that your audience will find either entertaining, informative, or inspiring.
3. Edit
We don't just do it in one take! From audio, transitions, to adding photos and graphics, we ensure your video looks professional and conveys the message you are looking for.
4. Launch
Let's release it to the world! Whether it's on our live show, our Facebook page or your social media and website, we give you full access to your videos so you can use them on the platforms you feel will make the most impact.