Toledo Delivery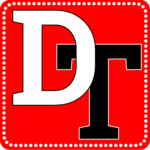 Address:
29101 Hufford Rd STE 101
Perrysburg, Ohio
43551
Business Description:
Deliver Toledo provides local on demand and scheduled delivery services! Currently customers can utilize our service for restaurant or grocery delivery, but in the future can utilize our services to deliver much more! Customers can easily order by visiting our website listed on this listing, calling us at 419-567-1060 or by downloading and using our free mobile app (search Deliver Toledo in the App or Google Play store). Our mission is to be the leader in the full service delivery industry through continued hard work, dedication and commitment to our employees, partners, and customers.